One fluid and graceful style dominates the Museum's metalwork collection. Art Nouveau designs and motifs shine through in the many excellent examples from the turn of the 19th and 20th centuries. The two leading groups in the collection are Liberty & Co and Württembergische Metallwarenfabrick (WMF).
The Liberty shop opened to the public in London in 1875 and became a leader in both setting trends and dealing in a wide range of antiques. The owner, Arthur Lasenby Liberty, was a pioneer in the promotion of Arts and Crafts and Art Nouveau furniture, pewter, glass and ceramics. Through working directly with English designers, Arthur was key to developing and promoting this new style at home and abroad.
At around the same time in Stuttgart, Germany, the WMF company was becoming and international manufacturer and exporter of Art Nouveau metalwork products. It was Albert Mayer, sculptor and designer, who steered WMF in this direction. The results were some truly exceptional shapes and imagery realised in the expressive and eye-catching form of metal.
Another special group within the metalwork collection are three beautiful bronzes by Gertrude Spencer Stanhope of Cannon Hall. Gertrude was just one of several talented artists in the family, and was the niece of the well-known Pre-Raphaelite painter, John Roddam Spencer Stanhope.
Visiting Card Tray, 1920s
WMF
The German company WMF produced decorative pewterware which was really popular in the late 19th and early 20th centuries. Their pieces were heavily influenced by the Art Nouveau style with long, flowing lines. An item like this would be placed in the hall and so that visitors could leave a card to say that they had called.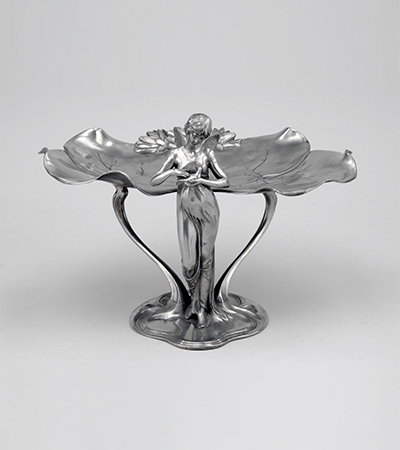 Visiting card Tray, 1900s
WMF
This visiting card tray is clearly influenced by the Art Nouveau style showing a female head with flowing hair. WMF printed a catalogue of their designs which was published in 1906. This enabled people to see the designs and the costs of items just like a modern catalogue.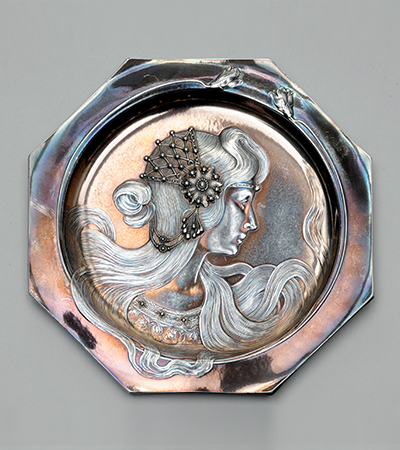 Jug, 1900s-1910s
Tudric ware for Liberty & Co
The 'Tudric' range of pewterware was developed to be sold at Liberty & Co, London. There were many important designers working for Liberty including Archibald Knox. This jug is shaped in the form of an owl and has green stones for eyes as extra decoration.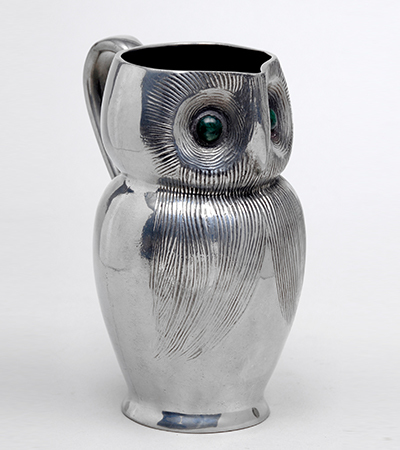 Clock, 1900s
Tudric ware for Liberty & Co
A wide range of pewter items were designed under the 'Tudric' brand for Liberty & Co. 'Tudric' wares were a combination of Art Nouveau and Celtic styles. A clock like this was small and stylish so could be used on a mantlepiece, desk or bedside table, making it a popular product.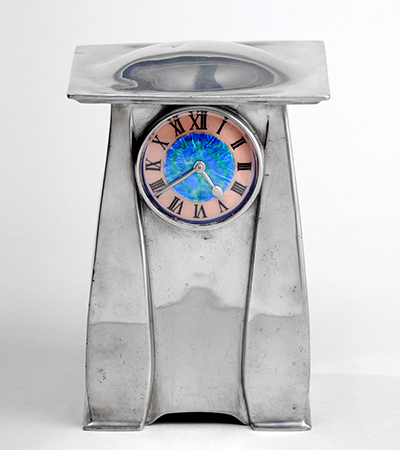 Visiting Card Tray, 1900s
WMF
This Art Nouveau style tray shows a female figure using grapes to make wine. This tray was electroplated to make it look more like silver than pewter. In the WMF catalogue this was described as an 'old silver' or 'antique' finish.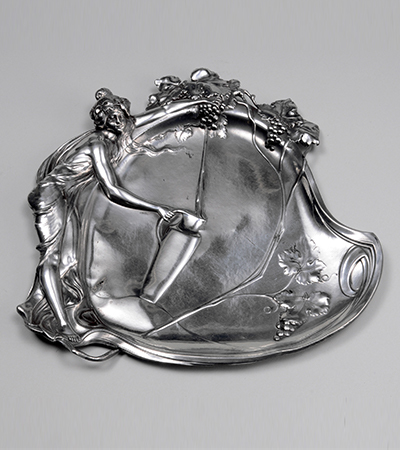 Glove Box, 1910s
Attributed to John Pearson (1859-1910)
John Pearson was a designer of decorative items in the Arts and Crafts style in the late 19th century. This box is very similar to the items he made but is not marked with his initials. A box like this would have been used for keeping gloves or other small items safe.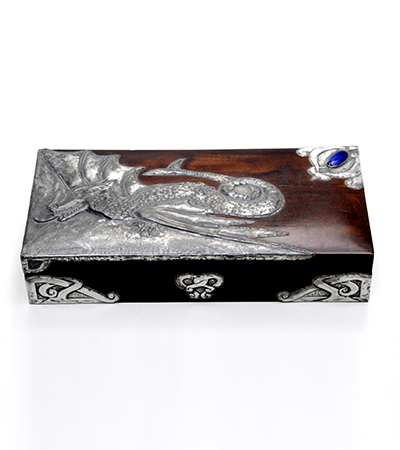 Bomb Vase, 1900s
Tudric for Liberty & Co
These bomb-shaped vases were designed by Archibald Knox for the Tudric range of pewterware for Liberty & Co. Knox was a well-known designer in the late 19th and early 20th centuries and he liked combining the Art Nouveau and Celtic styles in his work.
Dish, 1900s
Liberty & Co
The sides of this dish are 'pierced', which means the metal is cut out. The pattern makes an Art Nouveau style flower shape. The base of the dish has a large, oval area of blue-green enamel. Enamel was added to some of the Tudric pieces to make them more distinctive.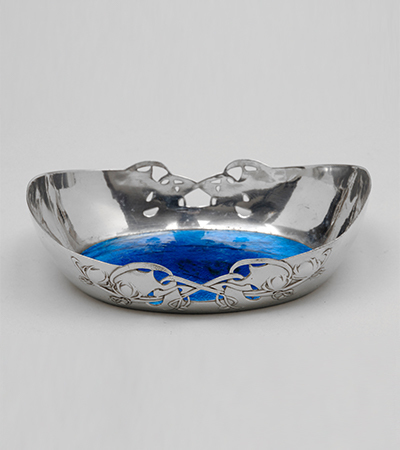 Rose Bowl, 1900s-1910s
Tudric for Liberty & Co
This bowl was used for displaying roses, or other flowers, which would have been very popular at the time. It would originally have had an insert to hold the flowers in place. The design was developed by Archibald Knox when he worked for Liberty in the 1900s but stayed in production for many years.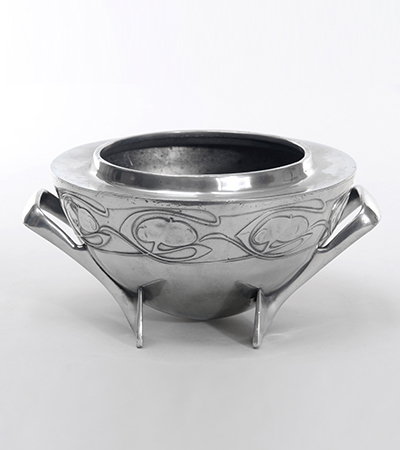 Cream Jug, 1770s
Maker Unknown
This small, silver jug would have been used for serving cream and is decorated with floral designs. It was most likely made near London because it was assayed there, to confirm its quality. The maker would originally have had their mark on the piece but this has been rubbed away with years of cleaning.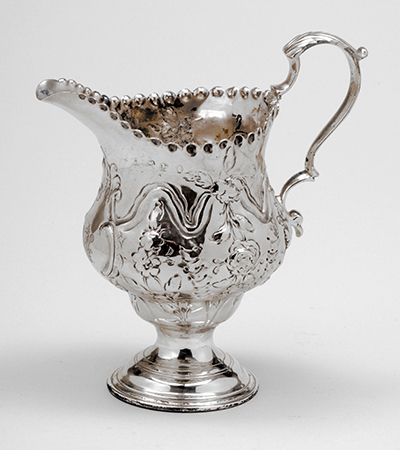 Orpheus, 1890s
Gertrude Spencer Stanhope (1857-1944)
Gertrude Spencer Stanhope was the daughter of Sir Walter Spencer Stanhope of Cannon Hall near Barnsley. She was unusual in being a woman sculptor in the Victorian period as this was considered by many to be too technical and physical for women. She was very successful and showed her bronze sculptures at numerous galleries in Birmingham, Manchester and Liverpool.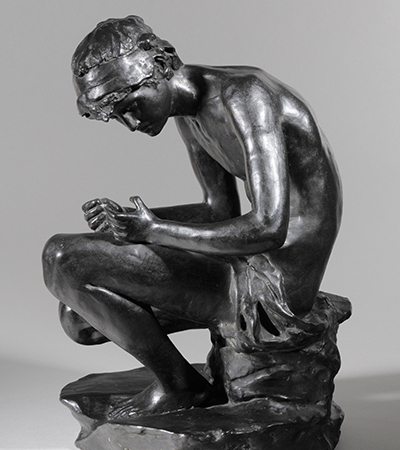 Kettle, 1880s
Designed by Christopher Dresser for Benham and Froud
This kettle was designed by Christopher Dresser in the late 19th century for Benham and Froud based in London. Dresser was an innovative designer and worked in a wide range of materials. His designs were often angular and minimal and still look very modern today.