There's such variety to the art collections at the Museum, it's hard not to find something to fall in love with!
From modern art glass to Georgian furniture, 17th century Dutch masterpieces to contemporary British studio ceramics, the collections span four centuries of creativity and talent. Dive in and find out more below.
If you'd like to find out more about Evelyn and William De Morgan, whose works are displayed in the De Morgan Museum, please visit their website
We are also adding to our online collections database all the time.
Our collections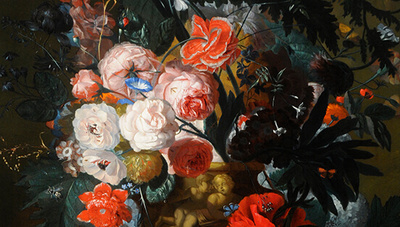 The paintings collection includes one of the finest groups of 17th century Dutch and Flemish works in the country, alongside wonderful examples of English portraits, and attractive pieces by the local Hold family.